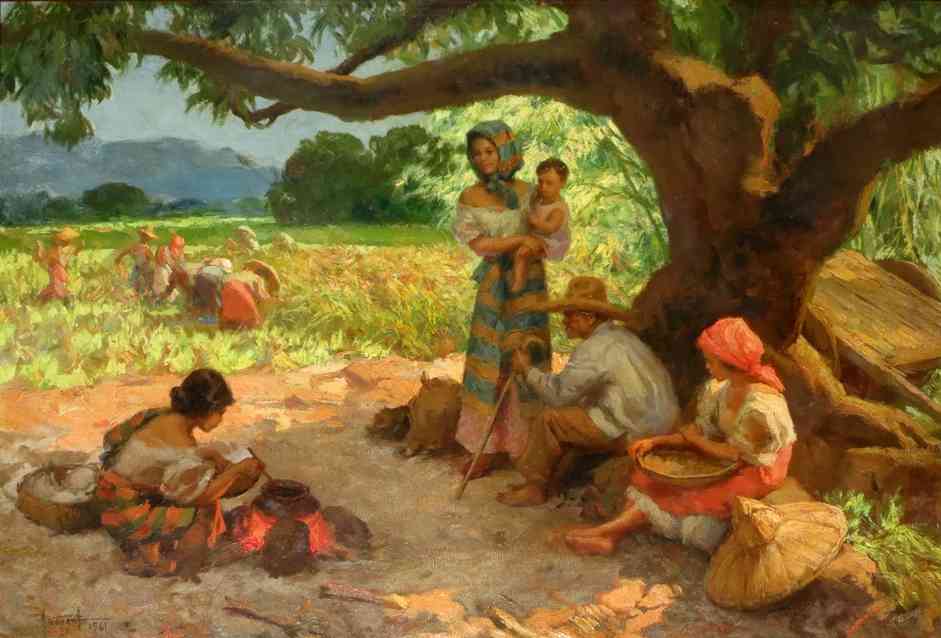 The Finest of Philippine Art and Philippine Paintings at Salcedo Auctions
Our country has an extensive and colorful variety of cultures, languages, and peoples, making Philippine art and Philippine paintings world-renowned. The beauty of the country and local life has been captured by many talented Filipino artists for over two centuries. Although the artists and their truths change over time, art has persisted and remains a noble means of expression. 
What Makes Philippine Art and Philippine Paintings Unique?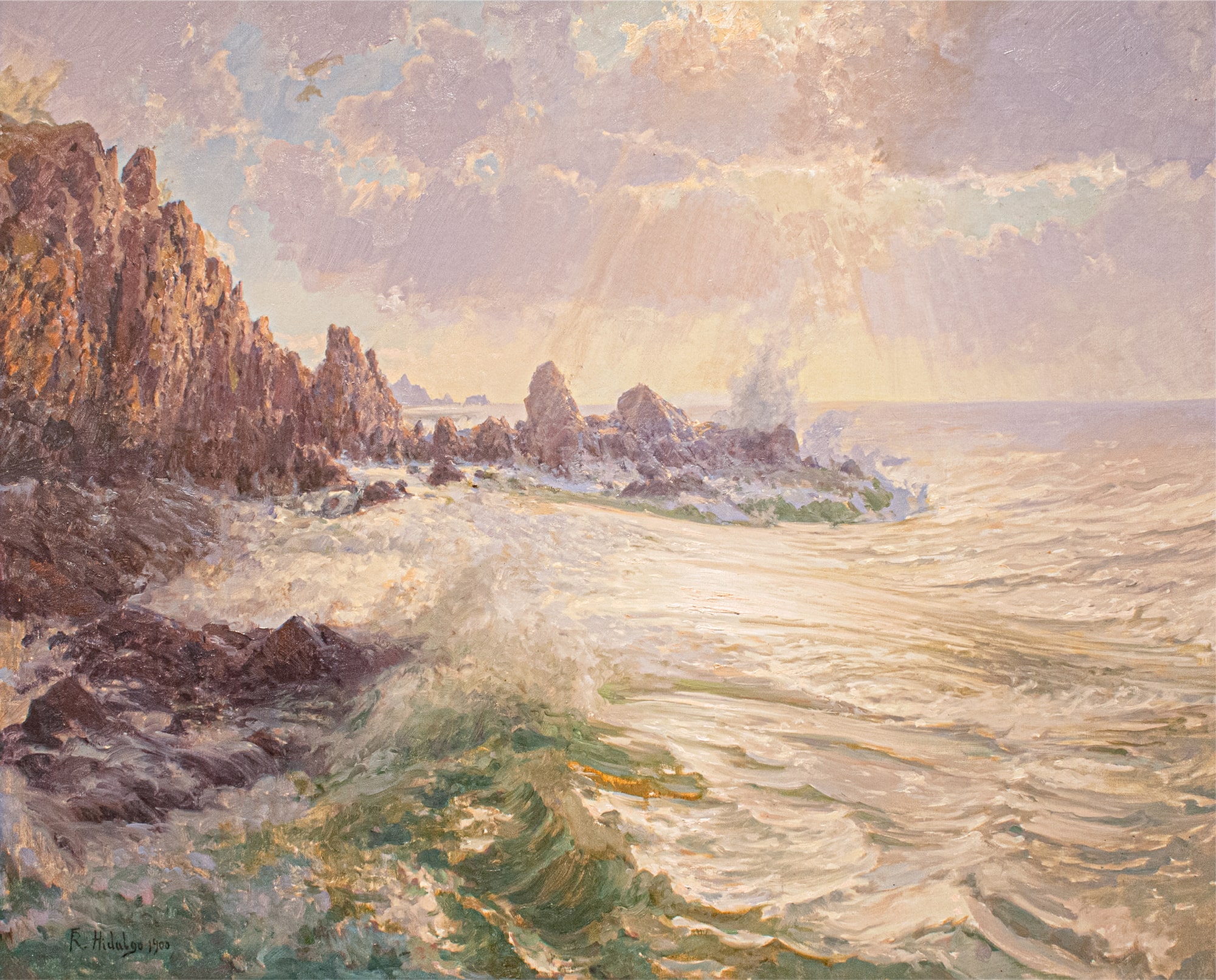 FÉLIX RESURRECCIÓN HIDALGO, Marina, 1900, Oil on canvas

Philippine art and Philippine paintings have a certain uniqueness born from its roots and inspirations. The history of the Philippines and how different cultures meet makes the country's artworks interesting and distinct.
History
The birth of art in the Philippines predates the country's written history and colonial influences. From approximately the year 900, early Filipinos had forms of oral literature and visual arts such as paintings and sculptures. The paintings were mainly etched on cave walls and sculptures were in the form of pottery and took on ornamental use such as jewelry. Of course, these forms survive until today.
Eventually religion became the focus of art as both Islam and Christianity reached the islands. These religions had a huge cultural impact, especially Christianity because of its use by the Spanish colonizers to integrate it into our native cultures. The American Occupation transformed the education system, which helped the arts develop further; but the subsequent Japanese Occupation during the Second World War destroyed most of it. 
Even after these historical upheavals, Filipino creativity remains resilient, proving its mettle as our art traditions continue to thrive and propagate. From cave paintings to contemporary masterpieces, Philippine art and Philippine paintings have become a colorful collage of our rich and proud cultures.
Blending of Cultures
The colonial history of the Philippines already blends a multitude of cultures; but it doesn't simply end there. Our history of trade with nearby countries has impacted art making. As we exchange items, our cultures become part of theirs, and vice versa. 
Moreover, the Philippines has a very diverse population. Many Filipinos trace Spanish and Chinese ancestry, for example. Even cultures from different parts of the country contribute to the diverse uniqueness of Philippine art and Philippine paintings.
Different Types of Art in the Philippines

There are multifarious art forms in the Philippines. Traditional art consists of pottery, weaving, and tattoos, among others. This is followed by architecture and theater. In contemporary Philippine art, the most popular form continues to be painting.
Paintings
Paintings can be done on various types of media. Filipino artists adapted to canvas during the Spanish colonial period. As one of the most famous means of artistic expression, the Philippines has produced many internationally renowned works. Arguably the most recognizable Philippine painting is Spoliarium by Juan Luna, which won the First Gold Medal at the Exposición Nacional de Bellas Artes in Madrid in 1884. 
Jewelry
In Philippine art, jewelry was and remains to be a symbol of social stature. Even without the intervention of foreigners, native inhabitants of the archipelago were able to create jewelry from gold. Today, we don't have the same way of associating religion with jewelry as our ancestors, but it remains an awe-inspiring form of art. 
Furniture and Decorative Art
Decorative art makes interior and exterior spaces more aesthetically pleasing. In the history of Philippine art, furniture made of rare local hardwoods and decorative art pieces such as woven textiles, pottery, wood carvings, and even mosaics have been created. 
Types of Philippine Art Related To Paintings
While it's true that Philippine paintings are considered to be the foremost visual art form, there are plenty of other types of visual art. These range from drawings and sculptures to ceramics. Let's delve deeper into the types of Philippine art that you can bid for at Salcedo Auctions.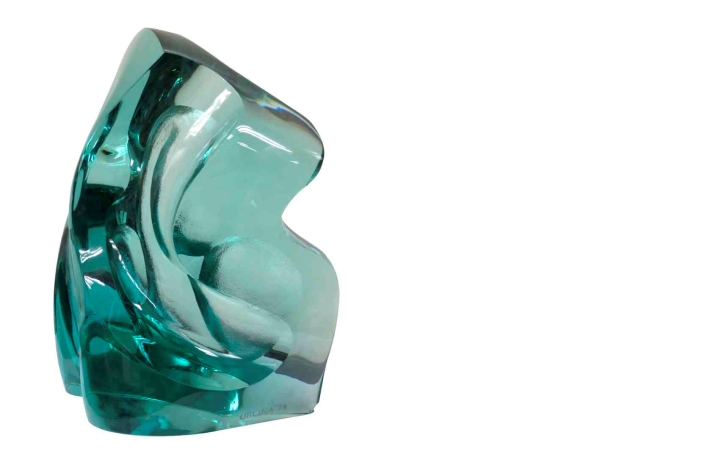 RAMON ORLINA, Madonna and Child, 1998, Glass
Sculptures
Sculptures are three-dimensional works of art that are created by either carving, modelling, or assembling various materials. At Salcedo Auctions, one of our renowned sculptures is Madonna and Child from National Artist Ramon Orlina, which is a glass work from 1998.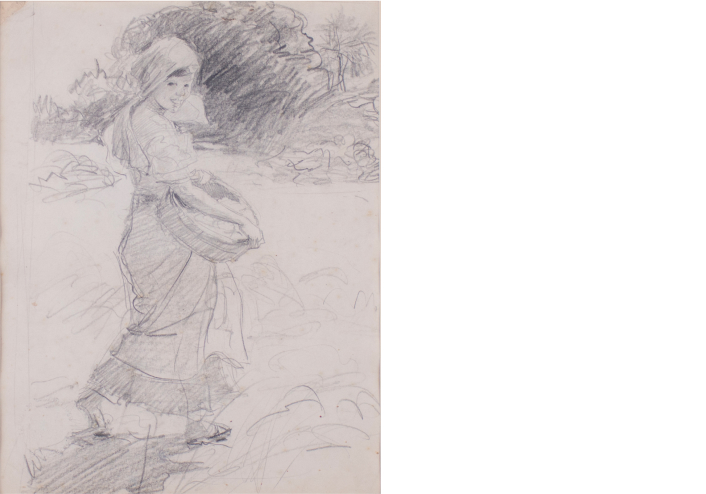 FERNANDO AMORSOLO, 'A Girl with Basket', Pencil/graphite drawing on paper
Drawings
Drawings are one of the oldest forms of visual art that involves using tools such as graphite, crayon, colored pencil, charcoal, pastel, chalks, markers, or inks to mark surfaces such as paper, wood, or canvas. Drawings that have been offered at Salcedo Auctions' sales of 'Important Philippine Art' include 'A Girl with Basket' by National Artist  Fernando Amorsolo as well as 'Untitled (Nude in Interior)' by National Artist Vicente Manansala.
Famous Philippine Artists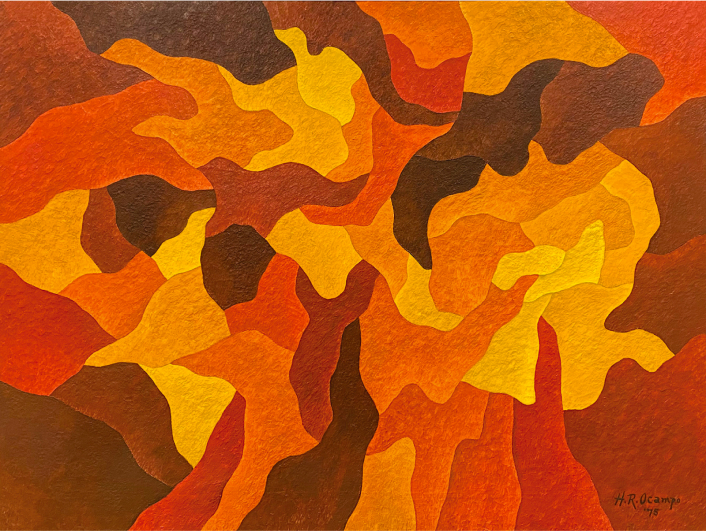 H.R. OCAMPO, 'Excursion to Pinaglabanan', 1975, Oil on canvas
Filipino artists have garnered international acclaim and have been exhibited in the world's most important art festivals and museums. Here are some of the most famous artists of the Philippines: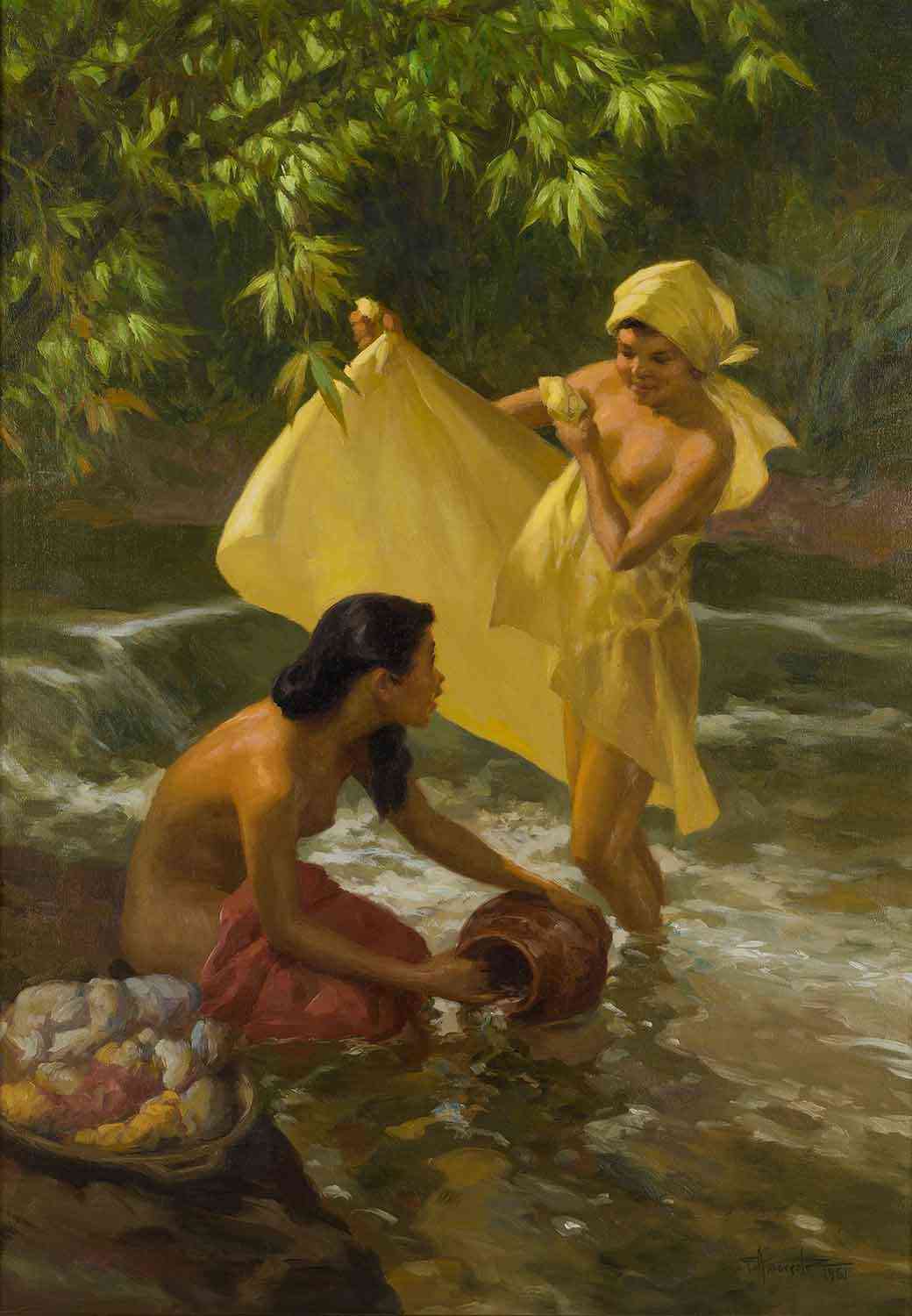 FERNANDO AMORSOLO, Untitled, 1961, Oil on canvas

Fernando Amorsolo
Affectionately known as the 'Grand Old Man of Philippine Art,' Fernando Amorsolo was named as the country's first National Artist in 1972. His mastery of light – particularly the 'golden' hue of his canvases – is well-known, as is his superlative technical skill in realism. These are evident in an early work such as The Stream, which depicts a stream cutting through an idyllic forest setting.
You'll also find among Fernando Amorsolo's artworks at Salcedo Auctions a range of paintings depicting his iconic 'Dalagang Bukid,' maidens bathing, washing laundry, or cooking, families gathered under a mango tree, harvests, fiestas and genre scenes, as well as historic pre-colonial and wartime scenes.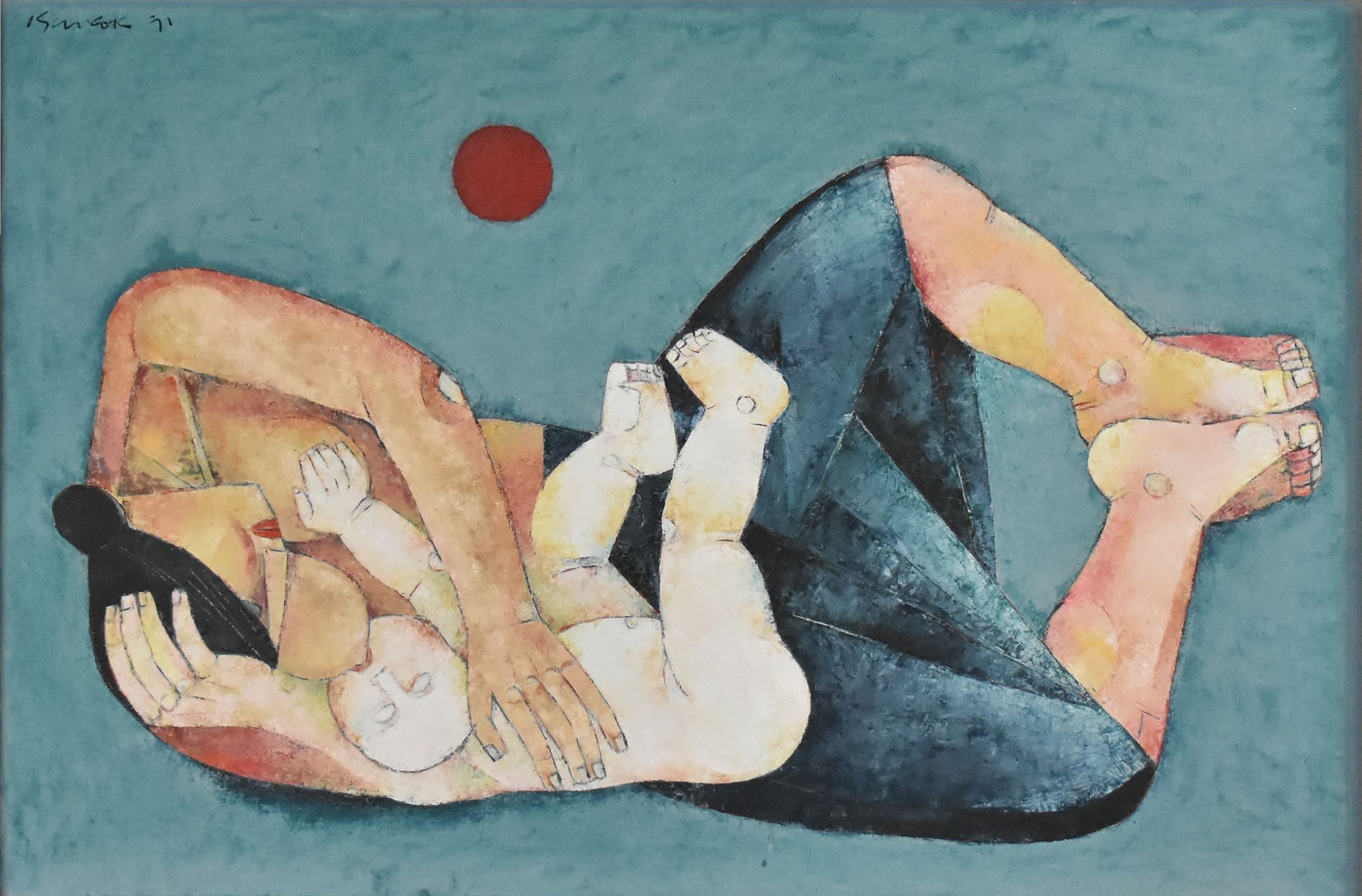 ANG KIUKOK, Mother and Child, 1991, Oil on canvas

Ang Kiukok
Ang Kiukok is well-known for his works which define figurative expressionism in Philippine art. He was named as a National Artist back in 2001. His works consist of Cubist and Surrealist approaches to his visual vocabulary, foremost of which are his still lifes, junkscapes, animals, religious subject matter, and human figures in various states of emotion/ One of his most renowned paintings, Fishermen, shows his interpretation of hard working men hauling a hefty day's catch under a crimson sun.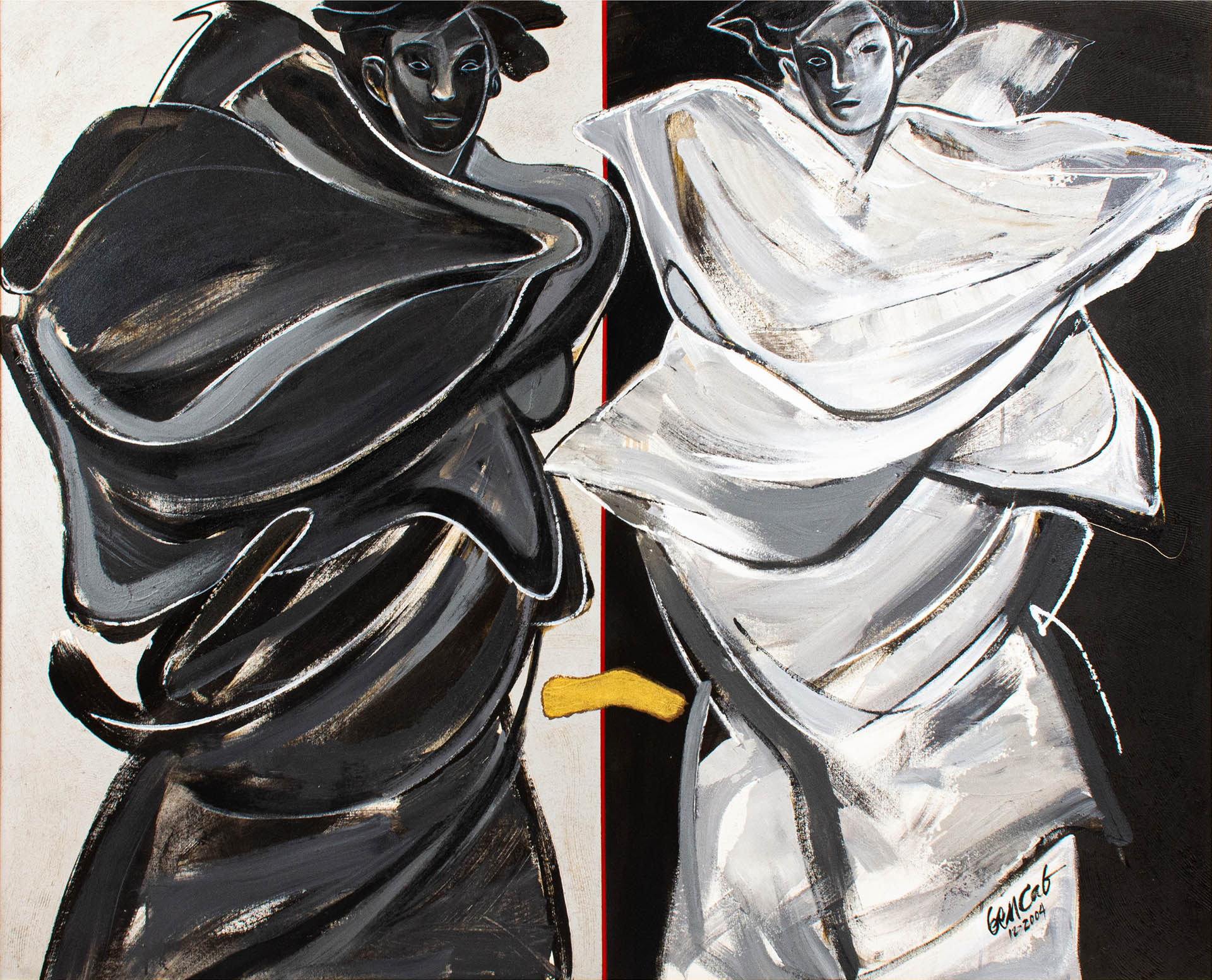 BENCAB, Untitled (Two Sabels), 2004, Acrylic on canvas

Benedicto 'BenCab' Cabrera
Benedicto Cabrera, better known as BenCab, is a leading figure of the modern and contemporary art scene in the Philippines. He earned his fine arts degree at the University of the Philippines and studied under José Joya. He also established his eponymously named museum in Baguio. 
BenCab's 'Sabel' series shows how he explores beauty in its many iterations. This version of Sabel depicts the muse under layers of black and white cloth with a red background, eliciting a marriage of visual and socio-political discussions amongst those who behold it.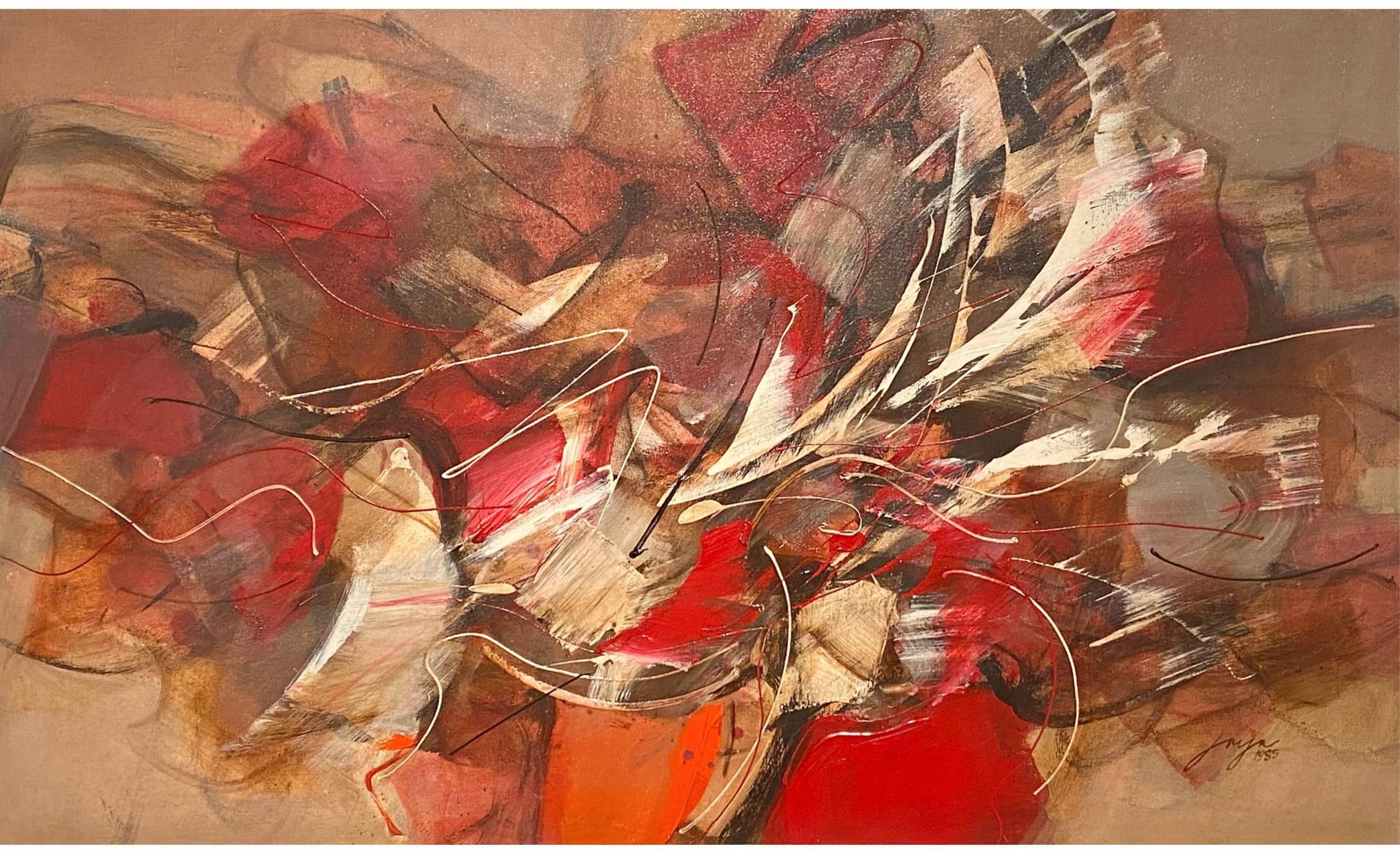 JOSE JOYA, Festival, 1985, Acrylic on canvas

José Joya
José Joya, former dean at the University of the Philippines College of Fine Art, pioneered abstract expressionism in the country. His use of multiple media, making bold strokes and layerings inspired by landscapes and the forces of nature earned for him widespread renown. As a leading vanguard of modernism in the country, Joya represented the Philippines at the Venice Biennial in 1964. Salcedo Auctions has offered numerous works by Joya, setting record prices in the process. You can find them here. 
Salcedo Auctions: The Best Auction House for Philippine Art and Philippine Paintings
In the world of art, Salcedo Auctions maintains its leading role in keeping art traditions alive, celebrating the creative achievements of the Philippines by offering the finest examples of Philippine art, together with Philippine furniture and antiques in addition to  decor, jewelry, watches and other valuable collectibles.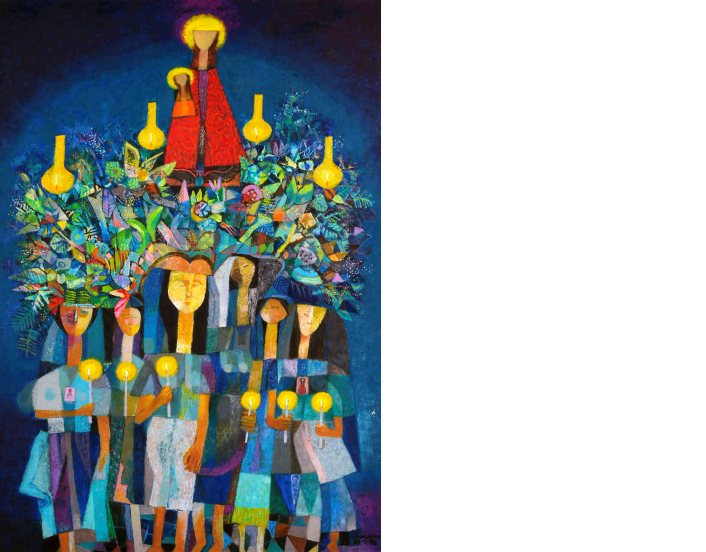 MAURO MALANG SANTOS, 'Carroza (Procession)', 1988, oil on canvas
The Only Auction House for Fine Art in the Philippines
Salcedo Auctions specializes in fine art. Our specialists all share a deep love for art, and we have cultivated a reputation over the past decade for offering the finest works of art at auction following accepted international industry standards. As the premier auction house in the Philippines, you can bid on paintings at Salcedo with confidence. We believe that auctions, when done properly, are the best way to sell art – and this service is offered regularly throughout the year both live and online.
Collections from Leading Artists and Artisans
We offer the best of old master, modern, and contemporary Philippine art and Philippine paintings. Salcedo Auctions has successfully auctioned off works by important local artists such as National Artists Vicente Manansala and H.R. Ocampo, Mauro Malang Santos, and Justin Nuyda, With our team of experienced professionals, and with the guidance of some of the most respected names in art, you can expect the highest quality of art, a thrilling auction experience, as well as our distinctive brand of personalized customer service.
Bid for the Future
Salcedo Auctions collaborates with Bid for the Future, a social enterprise established to make an impact by raising awareness, building communities, and harnessing the power of art to solve global challenges. Through Bid for the Future, Salcedo has offered works at auction to benefit various charities including the Kythe Foundation, Worldwide Fund for Nature-Philippines (WWF-Philippines), the Philippine General Hospital, and Escuela Taller de Filipinas.
Sought-After Pieces With Exceptional Value
For those who find joy in art, Salcedo Auctions presents a way to acquire aesthetically pleasing, rare, and emotionally evocative Philippine paintings of exceptional value. Our sales over the past decade show that your prized artworks have the potential to gain better returns than they would usually fare in other secondary market venues. Our additional services include written complimentary auction estimates to assist clients in making the decision to offer their prized pieces at Salcedo. Simply contact us to avail of this confidential obligation-free service.

Explore Salcedo Auctions' Selection of the Finest Philippine Art and Philippine Paintings. Make Your Bid Today!
Ready to view the best and the finest Philippine art and Philippine paintings? Check out our auction catalogues via this link. You may also click here to learn how to bid or sell at Salcedo, or simply send us a message here for any inquiries.
---